Center for Pandemic Preparedness and Response Conversation Series
Through the CPPR Conversation Series, we hope to connect leaders in public health and ensure that pandemic preparedness and health equity are part of the broader conversation.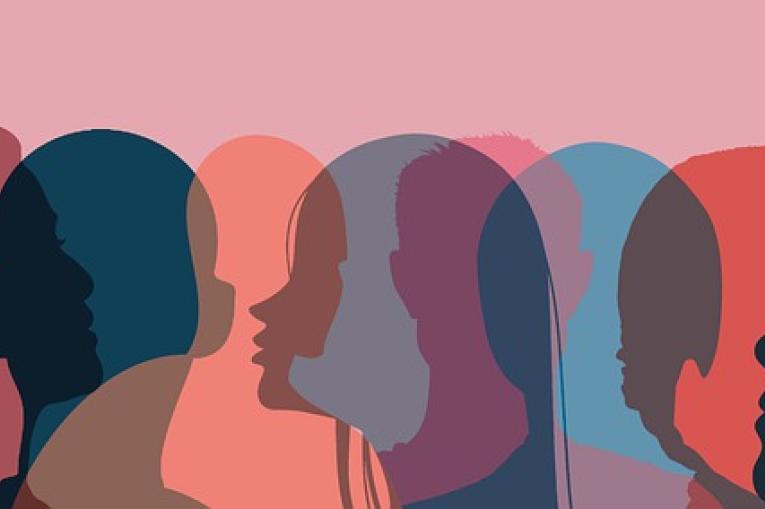 regular-text
The Conversation Series is on a break and will resume in the fall.
Moderator
Mike Reid, MD, MA, MPH 
Mike currently serves as the Director, UCSF Center for Pandemic Preparedness and Response as well as Associate Director of the Center for Global Health Diplomacy, Delivery and Economics, and Chief Medical Officer for UCSF's Pandemic Initiative for Equity and Action (UPIEA). He oversees research and capacity-building initiatives in Latin America and sub-Saharan Africa related to enhancing HIV service delivery and strengthening global health security. He is an HIV clinician and sees patients at San Francisco General Hospital's Ward 86. He is also co-chair of UCSF'S Decolonizing Global Health working group. 
Dr. Reid will soon be starting a new position as Chief Medical Officer at PEPFAR working with the new Global AIDS Coordinator, Ambassador Nkengasong.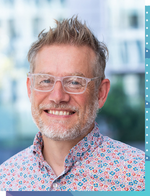 ---
Past Programs
The Role of Exposure Notifications for Future Pandemic Response
In this conversation, Malekinejad and Skehan discussed EN's potential utility for responding to outbreaks of similar infectious diseases. They shared lessons learned from the implementation and evaluation of the system in California (Dec 2010- May 2023), ways CA Notify supplemented California's conventional contact tracing program, and future directions and evaluation opportunities for this novel public health tool. 
Tuesday, June 24, 2023
Guests:
---
Strengthening Health Security Systems
This conversation series session featured Resolve to Save Live's Amanda McClelland. Amanda spoke about Resolve's work building country capacity to prevent future pandemics, including the 7-1-7 target for outbreak detection and control.
Amanda McClelland has more than 15 years' experience in international public health management. Amanda previously served as Global Emergency Health Advisor for the International Federation of Red Cross Red Crescent (IFRC) where she focused on emergency health, epidemic control, mass casualty in low resource settings, disease prevention and response operations.
Amanda earned her Master of Public Health and Tropical Medicine from James Cook University in Queensland, Australia and her Bachelor of Nursing from Queensland University of Technology. In her capacity as Senior Vice President of the Prevent Epidemics (PE) Team, Amanda will lead the prioritization and planning of interventions/support in identified countries and regions to strengthen the action packages in prevention, detection, and response to epidemics.
Wednesday, May 24, 2023
Guest:
Amanda McClelland, Senior Vice President, Prevent Epidemics, Resolve to Save Lives
---
Past Programs
CPPR Conversation Series with Dr. Monica Gandhi
This conversation series featured infectious disease doctor Monica Gandhi. She discussed her new book, Endemic: A Post-Pandemic Playbook, which addresses the importance of biomedical advances and harm reduction strategies in ensuring equitable responses to current and future pandemics. Dr. Monica Gandhi is an expert in infectious diseases, specializing particularly in the care of patients with HIV and AIDS. In her research, Gandhi has a special interest in HIV in women, including differences between women and men in exposure to antiretroviral medication and responses to therapy. Her work on these subjects has been widely published. Gandhi earned her medical degree at Harvard Medical School. At UCSF, she completed an internal medicine residency and infectious diseases fellowship, as well as a postdoctoral fellowship at the Center for AIDS Prevention Studies. During her infectious diseases fellowship, she earned a master of public health degree in epidemiology and biostatistics at the University of California, Berkeley.
Tuesday, April 18, 2023
Guest:
Monica Gandhi, MD, MPH, Professor of Medicine and Associate Division Chief (Clinical Operations/Education) of the Division of HIV, Infectious Diseases, and Global Medicine at UCSF/ San Francisco General Hospital
Moderator:
Eric Goosby, MD, Professor of Medicine at the UCSF School of Medicine and leads the Center for Global Health Delivery, Diplomacy and Economics, Institute for Global Health Sciences. He is a member of the Biden Covid-19 Advisory Board, member of the Western States Scientific Safety Review Workgroup, and serves on the San Francisco Dept. of Public Health, Policy Group for the COVID-19 Response.
Conversations Slides from Monica Gandhi (PDF)
---
IGHS grand rounds / CPPR Conversation Series with Anthony Fauci and Eric Goosby
This CPPR conversation series was co-hosted with the Institute for Global Health Sciences at UCSF. It featured two globally renowned infectious disease doctors, Anthony Fauci, MD, and Eric Goosby, MD. We heard about their extensive experience in the management and containment of infectious disease outbreaks. Eric Goosby spoke with his esteemed colleague and longtime friend Anthony Fauci, delving into their vast knowledge and insights from their work responding first to the HIV epidemic and more recently the national COVID response. This conversation covered key questions that will help us prepare for and prevent future pandemics.
Tuesday, March 7, 2023
Guests:
Watch the Recording on YouTube
---
Unbiased Metagenomics: Detecting the Next Pandemic
A conversation about how unbiased metagenomics hold considerable promise in our ability to rapidly detect and respond to emerging infectious disease threats. The scientists at the Chan Zuckerberg (CZ) Biohub and UCSF are working to improve scale and access to next-generation sequencing tools around the globe. Two colleagues from CZ Biohub and UCSF joined us to talk about their work.
Tuesday, February 28, 2023
Guests:
Cristina M. Tato, PhD, M.PH, Director of Rapid Response, CZ Biohub
Chaz Langelier, MD, PhD, UCSF Department of Medicine, Division of Infectious Diseases
Watch the Recording on YouTube
Conversation Slides from Christina Tato (PDF)  
Conversation Slides from Chaz Langelier (PDF)
---
Could live attenuated vaccines (LAVs) help prevent the worst effects of a pandemic?
A conversation about how LAVs could prevent the worst of the next pandemic as well as the biological and economic implications of using them. This was the first of a series of conversations on pandemic preparedness.
Wednesday, January 25, 2023
Guests: 
Stefano M. Bertozzi, MD, PHD
Dean T. Jamison, PHD
Watch the Recording on YouTube
narrow-page