California Pathways into Public Health Initiative
The COVID-19 pandemic clearly illustrated the need for a well-trained and versatile public health workforce. To respond, the California Department of Public Health (CDPH), the University of California, San Francisco (UCSF), and the University of California, Los Angeles (UCLA) partnered to develop and launch the California Pathways into Public Health Initiative (Cal-PPH) in summer 2021 as a pilot program. The Cal-PPH is an innovative program that provides training, hands-on work experience, and ongoing support from the program team of public health professionals from the partner agencies. Today, Cal-PPH is working with a second cohort.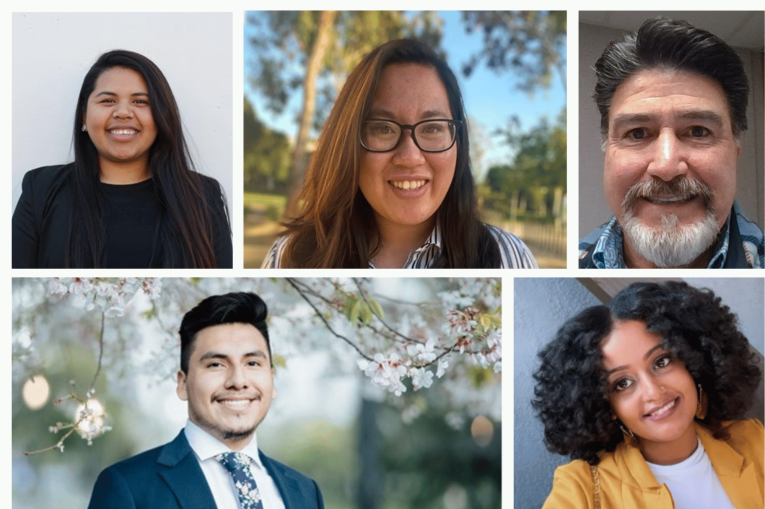 regular-text
What the Fellows Say About the Program
What support does the Cal-PPH (Pathways) program provide?
Emily Nguyen
Amador County
How has a mentor supported you during the Cal-PPH (Pathways) program?
Wendy Enrriquez-Villalva
Santa Barbara County
How has the Cal-PPH (Pathways) training prepared you for a career in public health?
Mark Hinojos
Tehama County
Local Health Jurisdiction (LHJ) Host Sites for the Pilot Cohort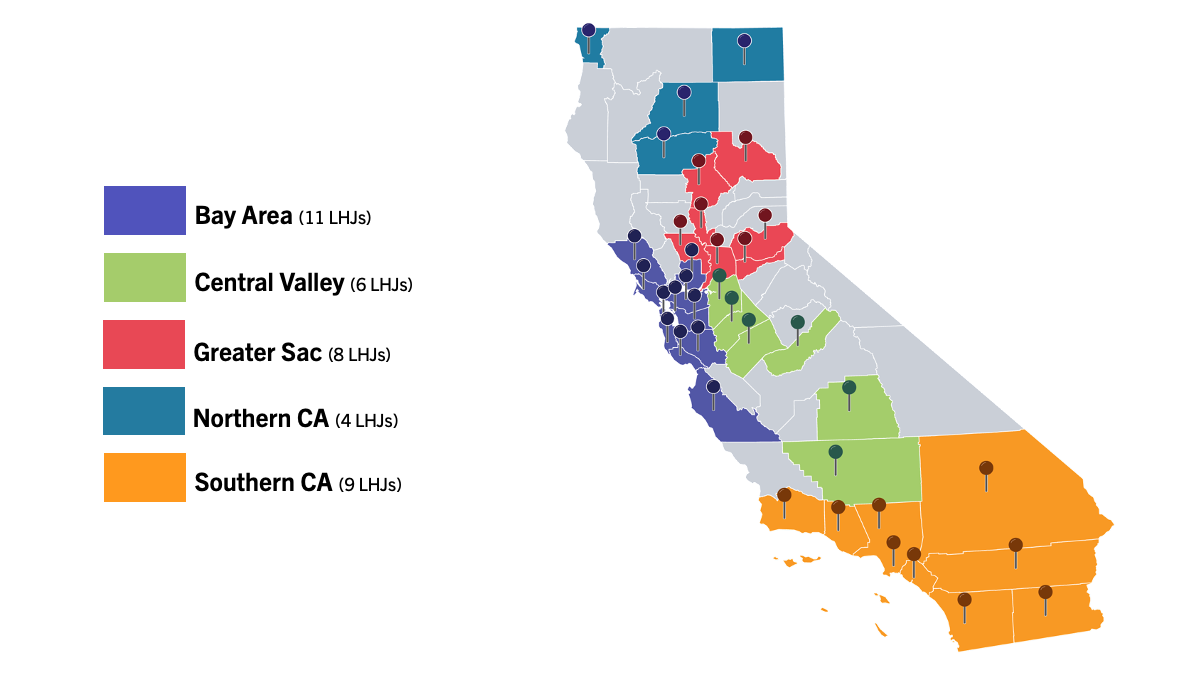 Cal-PPH has partnered with 37 Local Health Jurisdiction (LHJ) Host Sites throughout California, representing the geographic and demographic diversity of the state. Some fellows are assigned to work with CDPH Branches or Programs for short-term rotations during their time in the program.
The pilot cohort has 45 Fellows placed at 37 Local Health Jurisdictions (LHJs) host sites.
Counties of LHJ Host Sites: Alameda, Amador, Berkeley, Butte, Contra Costa, Del Norte, El Dorado, Imperial, Kern, Long Beach, Los Angeles, Marin, Madera, Merced, Modoc, Monterey, Orange, Plumas, Riverside, Sacramento, San Bernardino, San Diego, San Francisco, San Joaquin, San Mateo, Santa Barbara, Santa Clara, Santa Cruz, Shasta, Solano, Sonoma, Stanislaus, Sutter, Tehama, Tulare, Ventura, Yolo.
Highlights From Our Pilot Cohort
82% of fellows are bilingual, with 13 non-English languages represented
71% of fellows are first-generation college students
87% of fellows belong to racial/ethnic minority groups*
90% of fellows report feeling very or extremely satisfied with the Cal-PPH program
*Racial/ethnic minority groups" includes people of color with a wide variety of backgrounds & experiences. Centers for Disease Control & Prevention, 2022.
Mission
To increase the workforce capacity of local health departments across California by providing training, support, and work experience for professionals from historically underrepresented and diverse backgrounds.
Vision  
A representative public health workforce capable of effectively responding to public health priorities, promoting health equity, and advancing the health and safety of California's diverse people. 
Cal-PPH Partners